Accepting Deposits!
Posted on June 16th, 2020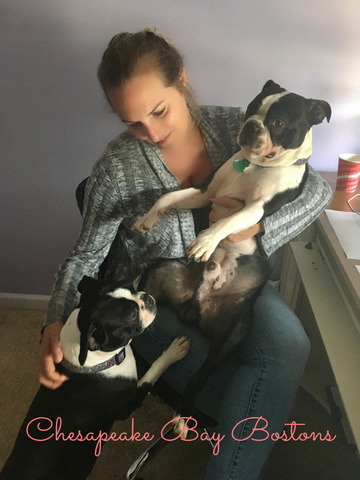 I have had such a huge demand for babies and have received so many applications that I'm finding it hard to keep up at times so I apologize if my response time isn't my normal 4 hour response time. Due to the demand and the fact that we have had so many successful and long ties, I will start taking a few deposits on a couple females and a few on a couple males. This deposit will determine your pick order when the babies arrive. Please read up on how my process works. If we end up not having a puppy for you this litter and you gave a deposit, you can either wait for the next litter or you will get an immediate refund via PayPal minus any PayPal fee's that may come out. If you already submitted an Approved Application and you are interested in getting on the final wait / pick list, please respond via email and in your subject, please put, "I'M READY FOR MY CHESAPEAKE BAY BOSTON!".
If you are interested and have not filled out an Application, that is your first step in my process. Please always feel free to reach out to me if you have any questions.
- Tanya Kelly ~ Chesapeake Bay Bostons!